A Donation Thank You letter means a lot. It gives you an opportunity to express gratitude to that generous person who has donated a part of his savings and also gives you a chance to strengthen your bond with that person. Especially if you a Non-Profit Organization then you have to depend on donations and therefore, donation thank you letters are of extreme importance to you. If you are wondering how to begin writing a thank you letter for the donations then can follow the donation thank you letter examples.
You can easily download the free donation thank you letter templates but we bring to you more insight on these donation thank you letters. Read on to learn about the guidelines of writing a good donation thank you letter and their importance.
Why is a Thank you Letter for Donation Important?
A thank you letter for donation is considered very important and here are the reasons:
Donation thank you letter is certainly a way to appreciate the gesture to donate but it is also a significant way to express that whatever amount the person has donated, it means a lot to you.
On the practical side, this letter is also a record for the person who has made the donation and is a great help with taxes.
It will always be motivate the donor to make more donations in future because he knows that his contribution is appreciated and the money is in good hands.
Therefore, don't ever miss on writing a thank you letter to the people or companies who have donated to your organization and for that you can use sample thank you letters for donation to keep it easy and quick.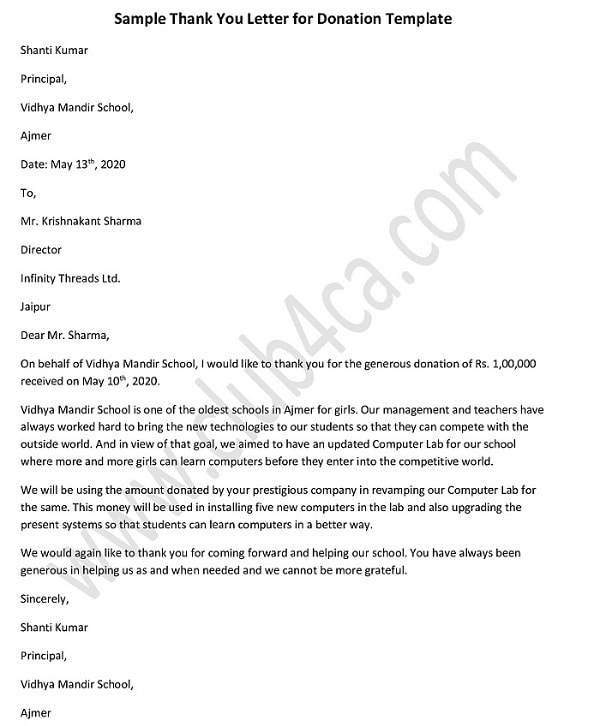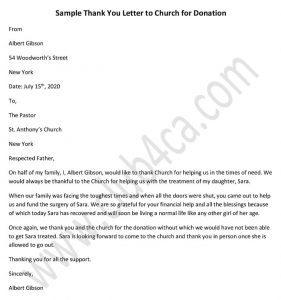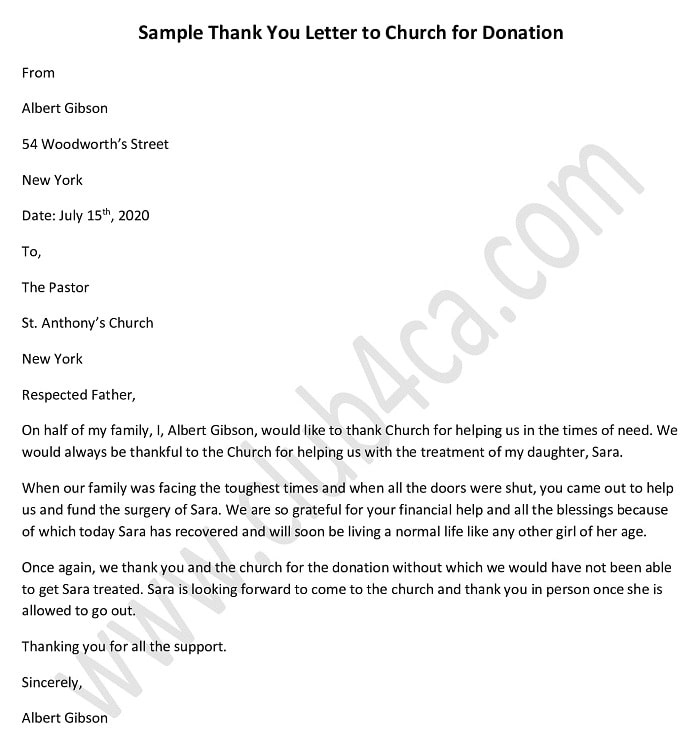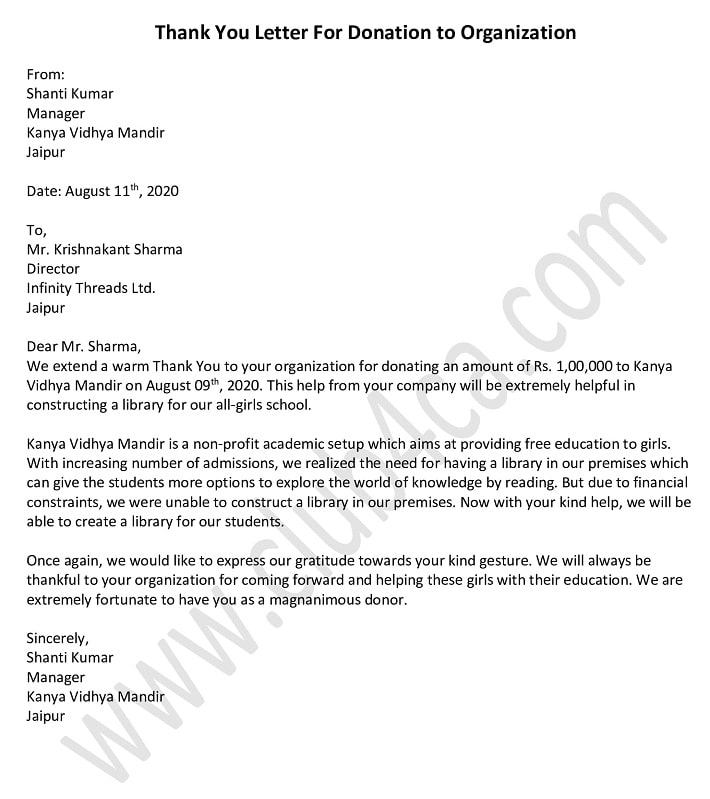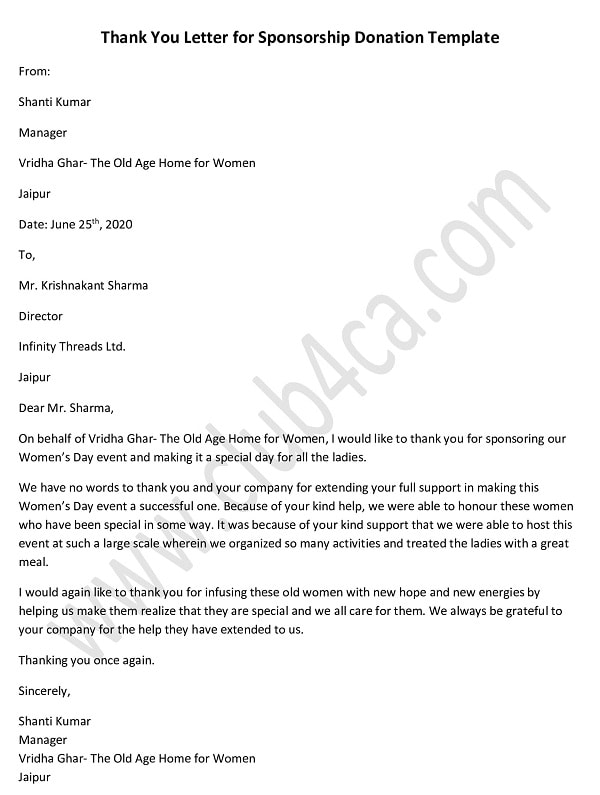 How do you Write a Thank You Letter for Donation?
Though you can follow donation thank you letter examples but to help you understand it better, we have compiled some important guidelines that you must follow while drafting the thank you letter:
While sending the letter, make sure that you add a person touch to it by mentioning the name of the donor or the name of the company that has made the donation. This would certainly be noticed and will make the donor feel little special.
It is always a good idea to talk about how their donations have helped you in creating a better world or in helping the needy. This way you are sharing that how well you have put their money into good use.
When you are writing a thank you letter, limit it just to express gratitude. There is just no need for you to club it up with other official documents as this would take away the focus from the "thank you" you are wanting to say through this letter.
Don't go on with your letter. Keep it short but also keep it expressive so that you are able to do the justice to the purpose of writing this letter.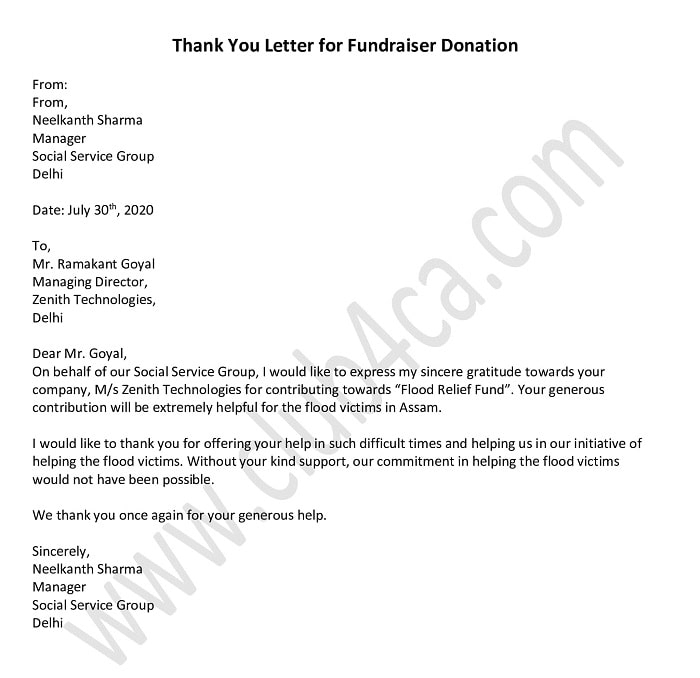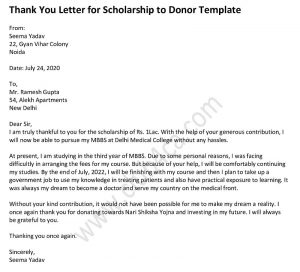 Who Can Use These Sample Thank You Letters For Donations?
These free thank you letter templates can be used to thank a lot of people. Some of these may be:
They can be aimed at thanking organizers for any kind of activity related with charity or fundraising.
They can also be targeted towards any sort of non-profit activities which are impossible to conduct without donations.
The use of these donation thank you letter examples is certainly vast. Anyone who is involved in any kind of activity that depends upon donations must always use these donation thank you letters to express gratitude in a formal way to the donors.
Top File Download: